for manufacturing of paste-like products Type: DSM-SF / 30-60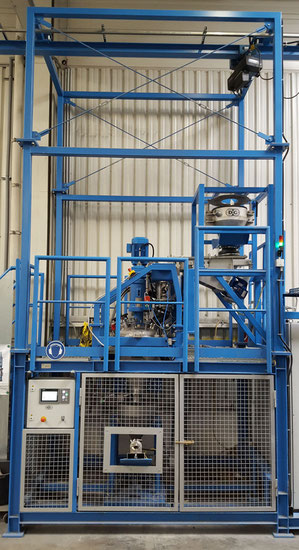 This compact and flexible dosing and mixing unit is developed and manufactured especially for the batch production of several paste-like product mixtures.
The several pre-weighted, fine-grained solids (powder, granulates, fibres and additives) are conveyed / dosed such as a premix (oriented at the recipe) using a vibration conveyer out of bigbags.
The different fluids are separately dosed according to the recipe using of two-stage dosing valves out of IBC or pipe directly in the mixer.
The construction and equipment for dosing and mixing can be designed and manufactured tailor made corresponding to the specifications and procedural job definitions.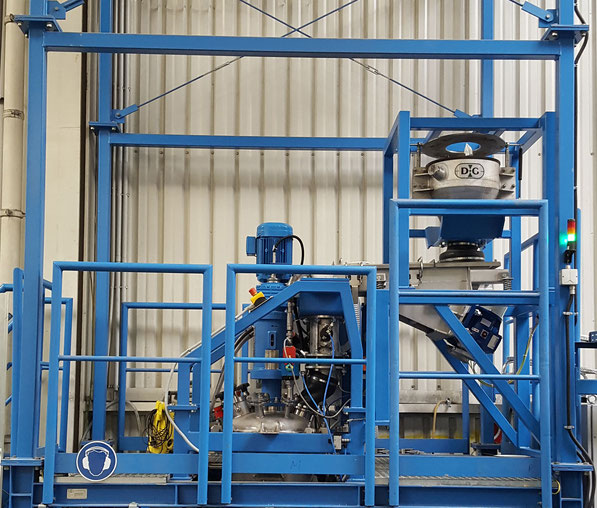 Applications:
- Adhesives, coatings
- Paste-like plasters
- Surefacer, levelling compound
- Different solid-contained mixtures
Performance:
- Voltage: 230 / 400 VAC
- Drive power: 4.0 – 7.5 kW
- Compressed air: up to 6.0 bar
Features:
- Gravimetric dosing of solids (premix)
- Volumetric/gravimetric dosing of liquids
- Batch size: 30 – 60 litres
- Semi-automatic dosing and mixing process
- Simple handling over operator panel