Type: AS-F / X / P 25- 100 / 3D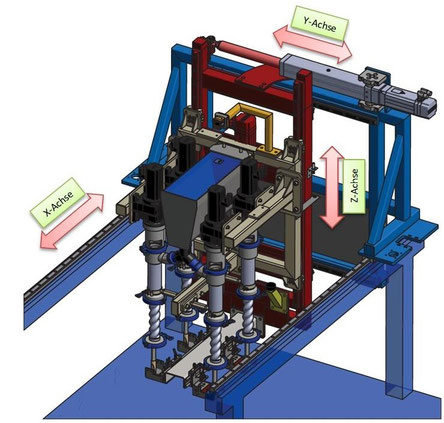 This coordinate dosing and filling plant is designed and manufactured for the dosing of viscous and abrasive materials to moulds and bins. The viscous product is volumetric dosed / filled in moulds or bins with metering pumps (e.g. screw pumps) with servodrive.

During the dosing process the metering pump (pumps) including dosing valve is moved on 3 levels (X-axis; Y-axis; Z-axis), in order to reach a quick and uniform product-propagation of the viscous products into the moulds /bins. After the dosing / filling operation the moulds / bins are palletise automatically.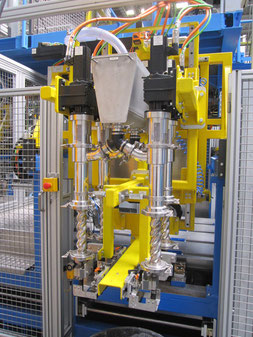 Applications:
- Like paste and abrasive materials
- Adhesives
- Pottants; sealing compounds
- Additives
- Chemical products
Performance:
- Voltage: 230 / 400 VAC
- Drive power: 0.5 - 5.0 kW
- Compressed air: up to 6.0 bar
Features:
- Volumetric dosing
- Filling process free from air
- Dosing accuracy: 1 - 5% (product-dependent)
- Dosing range: 25 - 10.000 ml
- Automatic filling and palletising process